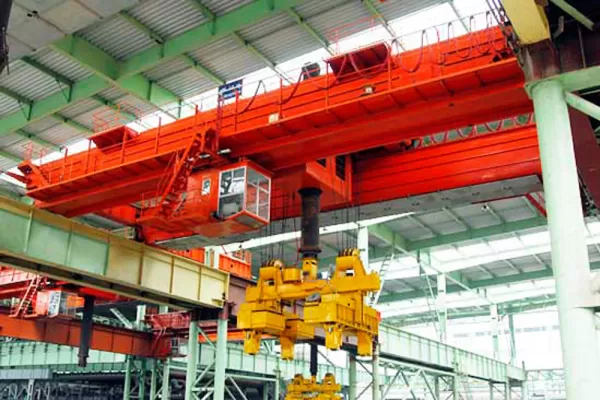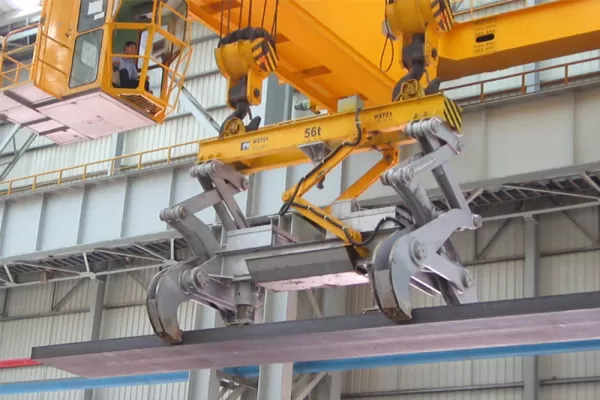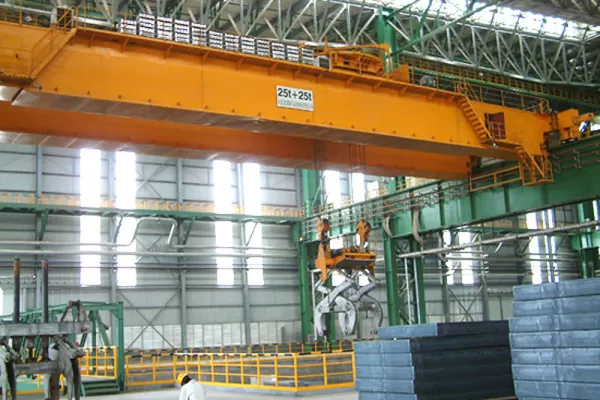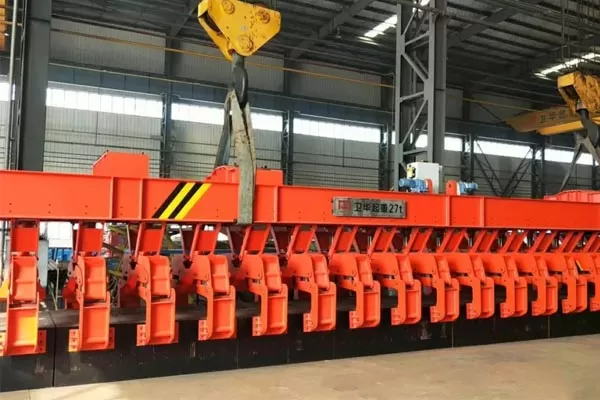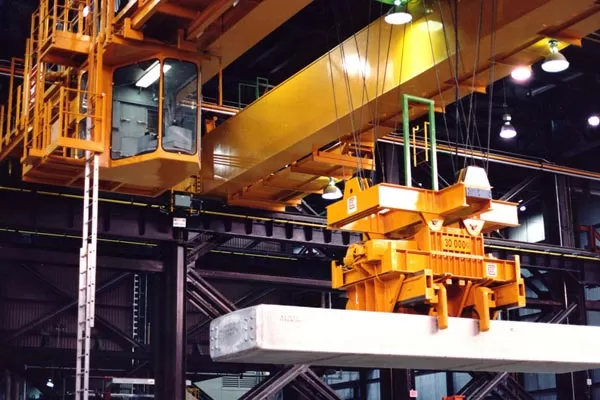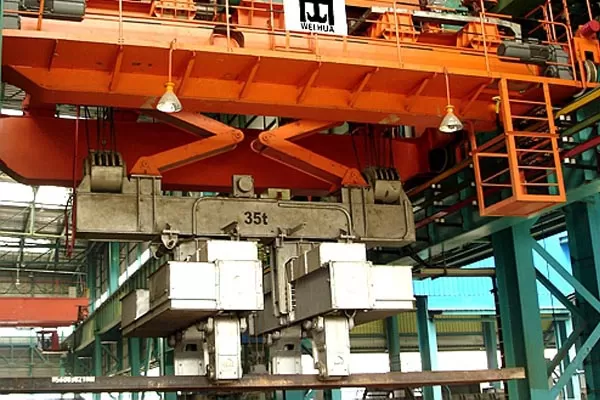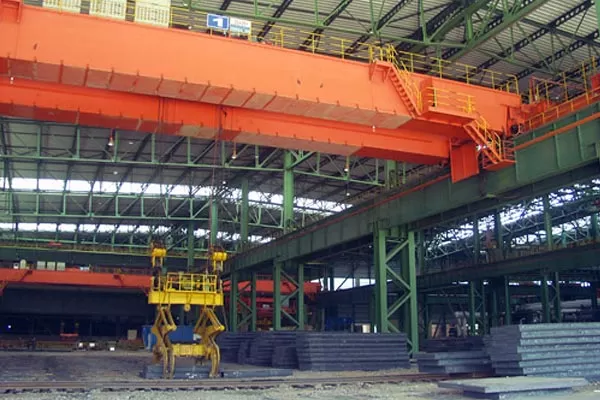 The Billet/Bloom/Slab Handling Cranes is a special equipment for lifting and handling slabs, especially high-temperature slabs above 650 ℃. It is mainly used for hoisting and handling high-temperature slabs from continuous casting workshop to the slab warehouse or heating furnace, or used for handling normal temperature slabs, stacking, loading and unloading vehicles in the warehouse.(ROTATING TROLLEY - OPTIONAL)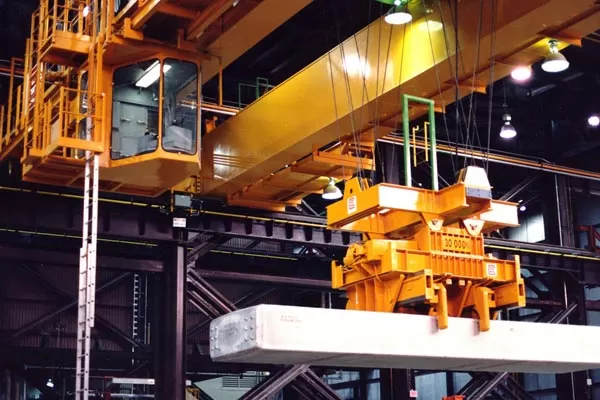 According to the different objects to be transported, the slab clamp cranes can be divided into slab and billet clamps, steel plate clamps, steel coil clamps, and steel ingot clamps.
Application scenarios of Billet/Bloom/Slab crane
Bridge crane with clamps sling is for billet handling, which can be used at steelworks, ship yard, harbor, cargo yard and warehouses, etc. This crane is employed to load and unload steel billet, slab and profile with fixed distance. The billet or slabs can be different sizes handled by different sized clamps. We customize clamps with informed sizes.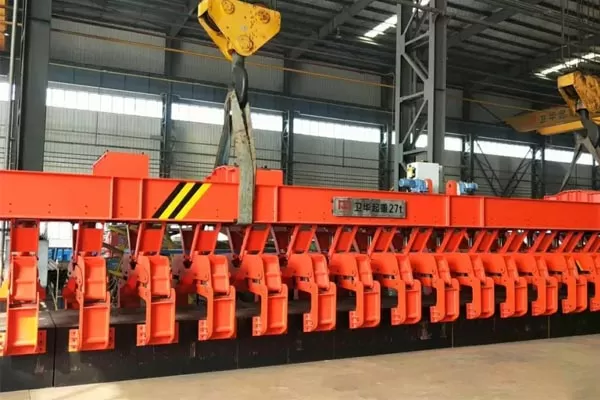 Main Features and Benefits of Weihua Billet/Bloom/Slab clamp crane
The Billet/Bloom/Slab clamp crane adopts mechanical or electric clamps to work together, and the rotating device is designed to ensure the utilization of the plant space.
Intelligent systems, such as anti-sway control and semi-automatic cruise positioning can effectively reduce the wear on the crane and extend crane life cycle, and help the driver can more easily complete difficult tasks to ensure that the crane runs in a better state.
The Billet/Bloom/Slab crane intelligent monitoring system can be configured to cooperate with the workshop production scheduling management system to assist customers in obtaining crane operation information, preventing various unexpected failures and reducing downtime, so as to achieve the improvement of crane efficiency.
Lifting stator regulation, frequency conversion operation, smooth lifting operation, small impact.
Main electrical is placed inside the main beam and equipped with industrial chillers to ensure a good working environment and temperature.
Overall processing of structural parts to ensure the installation accuracy.
The long span Billet/Bloom/Slab clamp crane generally equips with a self-propelled mobile cabin or cabin travelling together with trolley for convenient and accurate operation by the crane driver.