Everything you need to know about coker cranes!
What is a coker crane?
A coker crane is a type of crane that is used in the coking process. Coking is the process of heating coal in the absence of air to produce coke. Coke is a type of fuel that is used in blast furnaces and other industrial processes. A coker crane is used to move the coke from the ovens to the quench tanks.
coker crane types: electric overhead travelling (EOT) for coker, Semi Gantry Crane for coker or Gantry crane for coker
Automated coker crane
Explosion-proof bridge cranes ensure that coking cranes can operate safely and efficiently in harsh environments. With fully automatic, semi-automatic and remote manual operation modes, we have redundant design for each structure, allowing you to make the crane work continuously 24 hours a day, 7 days a week. Crane failure can be greatly reduced. Even in the event of a failure, the crane automatically activates the backup structure without affecting production.
Independent research and development of intelligent closed coking crane system. Through the combination of explosion-proof bridge crane, intelligent bridge crane management system, intelligent remote console, and 360-degree monitoring system, the intelligent operation of closed decoking is realized.
Safety and reliability are paramount for this repetitive work and for coker cranes operating in harsh environments. As a crane manufacturer with a 34-year history in the coking crane industry, we innovate while being safe, not only ensuring smooth, high-performance operation of coking cranes, our intelligent systems allow our operators to control multiple cranes, improving our production efficiency.
coker crane grab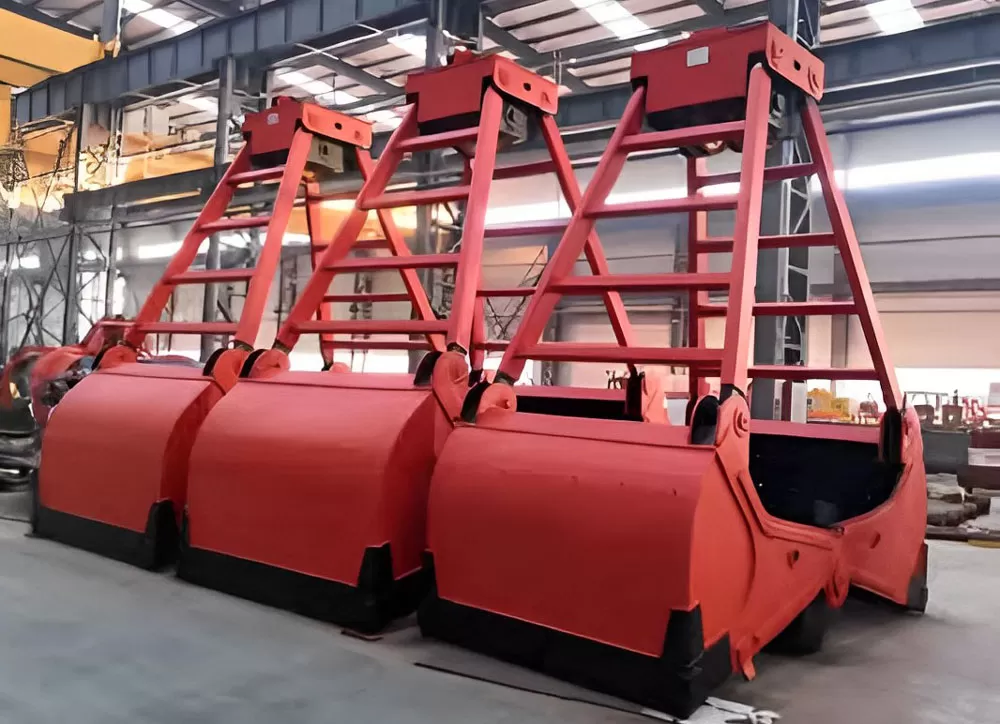 How to choose a coker crane
If you want to buy a coker crane, then you need to choose a strong crane manufacturer, you can contact our expert team, and we can customize the coker crane solution for you according to your application and the situation of your factory. After all, Weihua Group's powerful Beijing Cloud Future AI Crane software system combines high-precision anti-sway, precise positioning, laser scanning, and other hardware systems, and integrates advanced technologies such as 5G, artificial intelligence, and big data Internet of Things. The need for smart material handling.