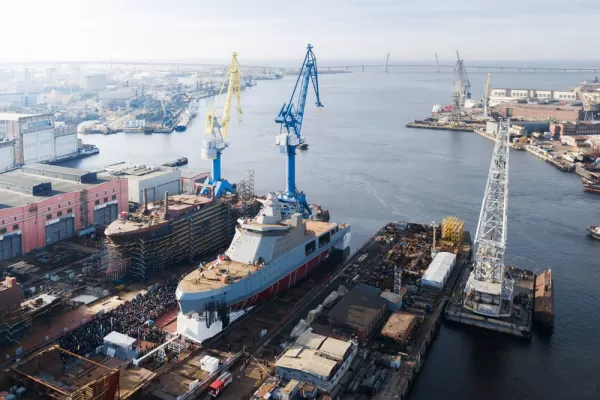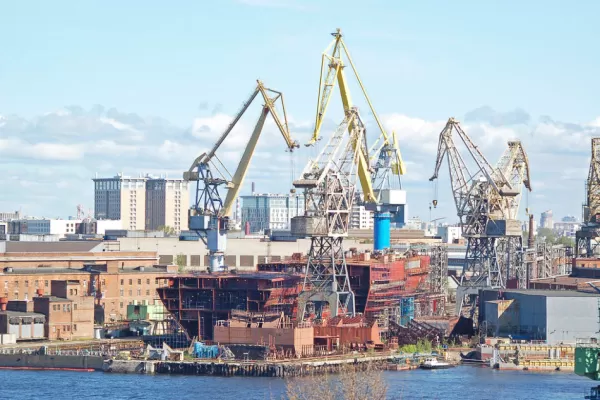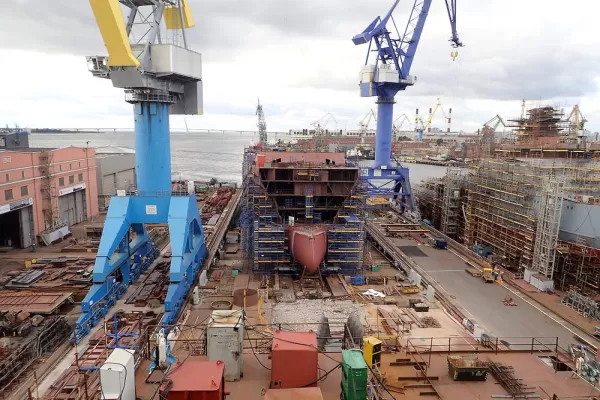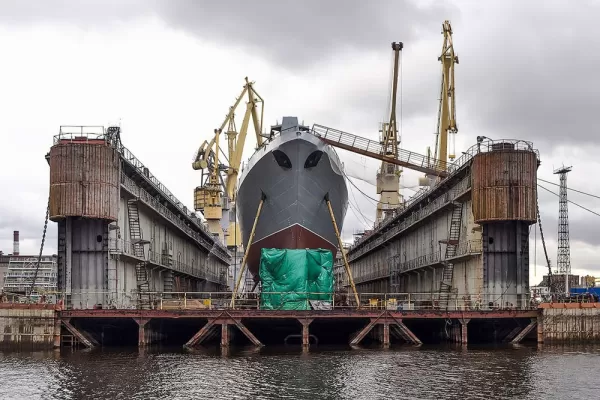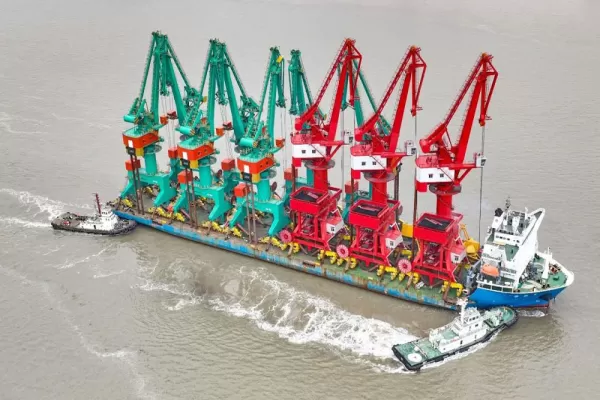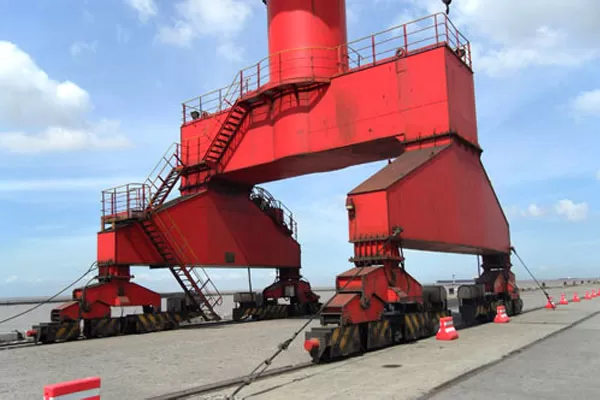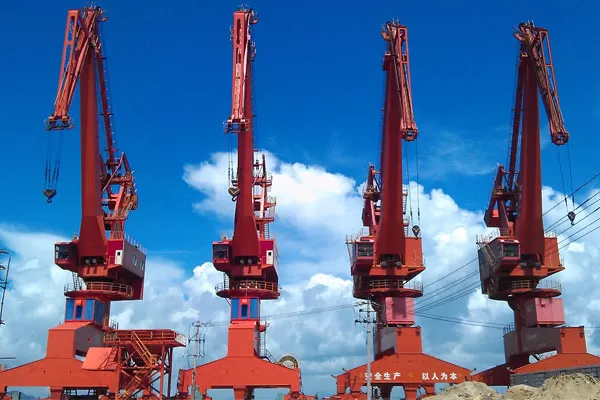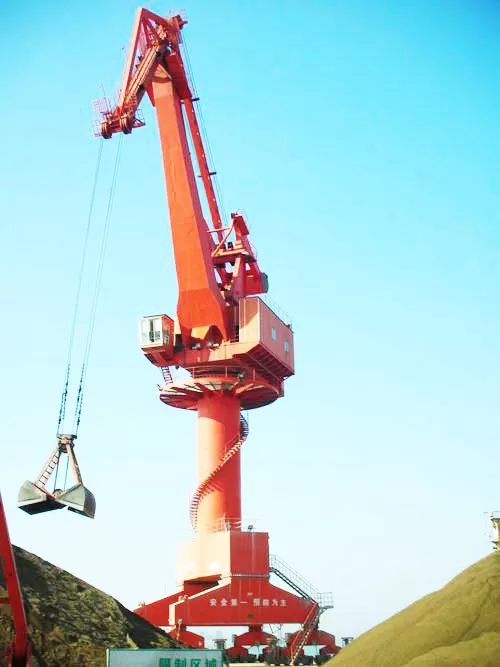 Portal cranes have many names:Double Boom Shipyard Cranes, Portal Crane,Port Portal Cranes, Shipyard Jib Crane, portal jib crane, Level luffing crane, Rail Mounted level luffing crane,but they both refer to the same product.
A Portal Crane is a type of crane that has a pivoting boom. This allows the boom to move through a larger range of motion, making it ideal for use in tight spaces. Portal cranes are commonly used in shipbuilding and The port loads and unloads general cargo and bulk cargo, and the spreader is replaced according to different cargo types, which can meet the requirements of various working conditions of the port and wharf.
Double Boom Shipyard Cranes - The optimal in Shipyard Cranes
Shipyards are constantly looking for ways to improve efficiency and shorten the time it takes to build a ship. One way they are doing this is by using double boom shipyard cranes.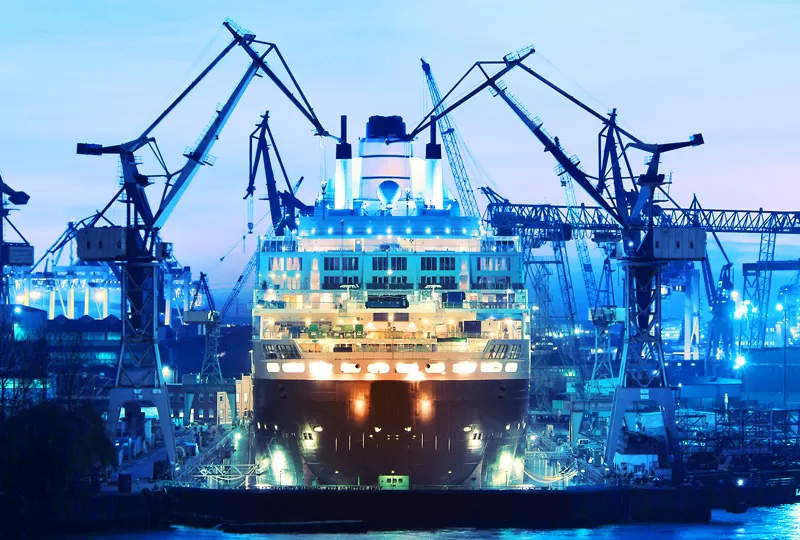 Double boom shipyard cranes are the latest technology in shipyard cranes. They are used to improve efficiency and shorten the time it takes to build a ship. These cranes are becoming more and more popular in shipyards around the world.
Port Portal Cranes - Multifunctional port crane
MQ Port Portal Crane is developed for handling general cargo and bulk cargo in ports and can meet the requirements of various working conditions in ports.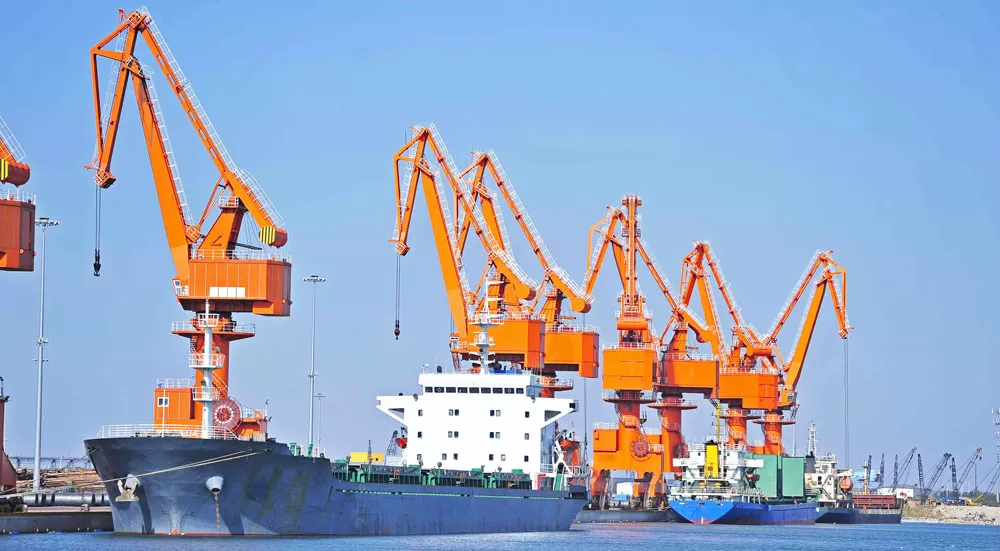 The hoisting, luffing and slewing mechanisms can act independently or in combination, and the whole machine can run straight along the horizontally laid track.
The hoisting, luffing, slewing and running mechanisms all adopt AC frequency conversion speed regulation, the whole machine adopts PLC control system, full frequency conversion stepless speed regulation, and fault monitoring system.
MQ Portal Crane is a level luffing crane for seaport terminals, suitable for hook, grab, container loading and unloading operations. as well as bucket, funnel or belt conveyor for material handling.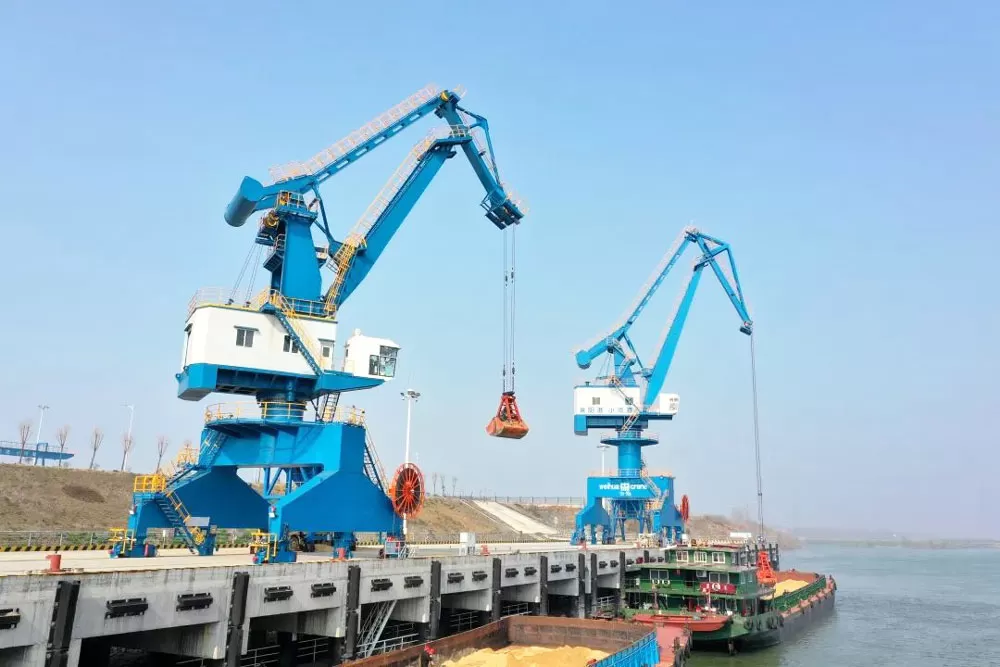 Equipped with technologies such as automatic tracking of container spreader rotation, which can realize anti-stall protection of hoisting and luffing mechanisms, with remote monitoring and diagnosis and real-time status monitoring functions, as well as various safety protection measures, such as high wind alarm and safety dynamic scanning.
How to operate a portal crane safely

Portal cranes are used in ports and shipyards. They are very large and dangerous machines, and must be operated safely at all times. Here are some tips for safely operating a portal crane.

Make sure the area around the Portal crane is clear before operating it.
Make sure the object you are lifting is properly secured.
Never exceed the weight limit of the Portal crane.
Keep a safe distance from the object being lifted.
Make sure the Portal crane is properly anchored to the ground before operating it.
What are the benefits of using double boom shipyard cranes?

Shipbuilding is a complex process that requires a high degree of efficiency to be successful. There are a number of ways in which shipyards can improve their efficiency, and these include the use of advanced technologies and equipment, the use of prefabricated parts, and the use of modular construction methods. By using these methods, shipyards can build ships more quickly and with less waste.

There are many benefits of using double boom shipyard cranes. Some of these benefits include:

Increased capacity – Double boom shipyard cranes can lift more than a single boom crane, which means that they can complete more work in a shorter amount of time.
Increased precision – With two booms, the double boom shipyard cranes has more stability, which leads to greater precision when lifting and moving objects.
Increased safety – Since there is more stability with two booms, there is less of a chance of accidents or injuries occurring.
Increased flexibility – Double boom shipyard cranes can reach more areas than a single boom crane, which allows them to work in tighter spaces.
Increased efficiency – All of the benefits listed above lead to increased efficiency and a quicker turnaround time for projects.

When looking for a shipyard crane, it is important to consider the benefits of a double boom crane. These cranes offer many advantages over single boom cranes and can help you get the job done faster and more safely.
double boom shipyard cranes drawing
Portal crane transportation method
Portal cranes installation

You can choose to leave the factory as a complete crane, and it can be put into use immediately after delivery. No on-site assembly required.

Installing a portal cranes can be a daunting task, if you need on-site installation, we will arrange a team of professional technical engineers to assist you with the installation, and we will guide you through the steps to install the portal cranes safely and correctly. You can get your portal cranes up and running in no time.
Portal cranes Video