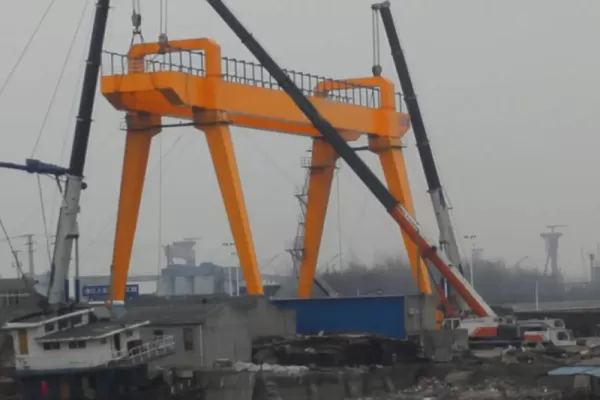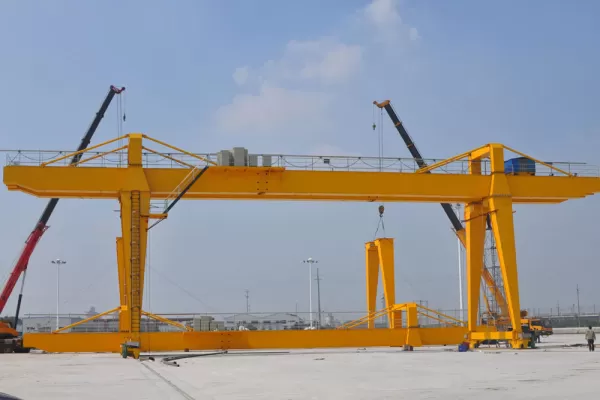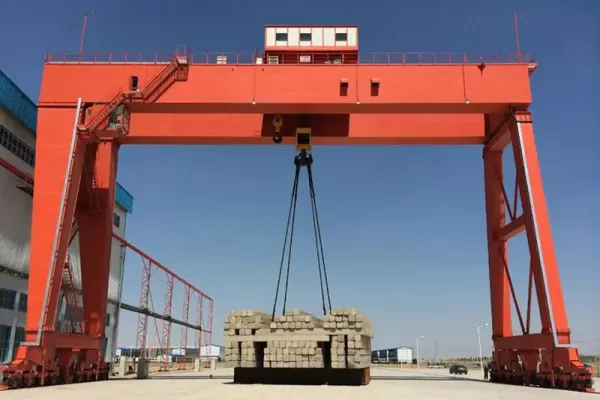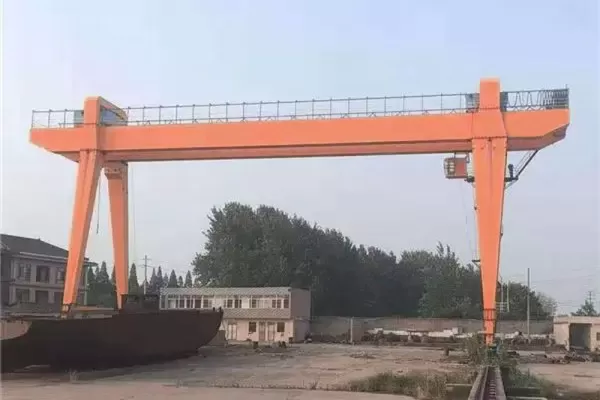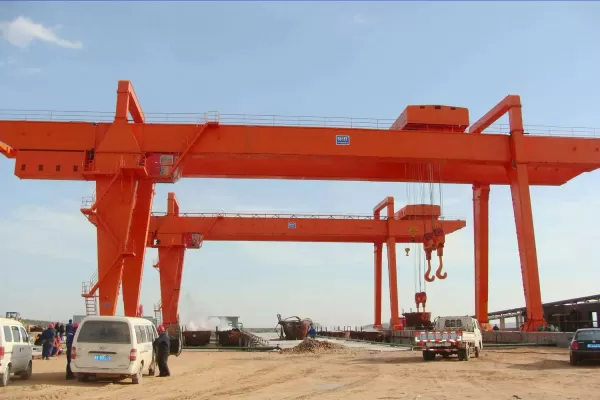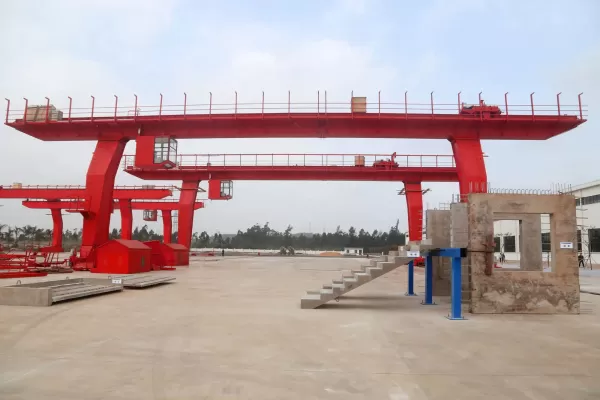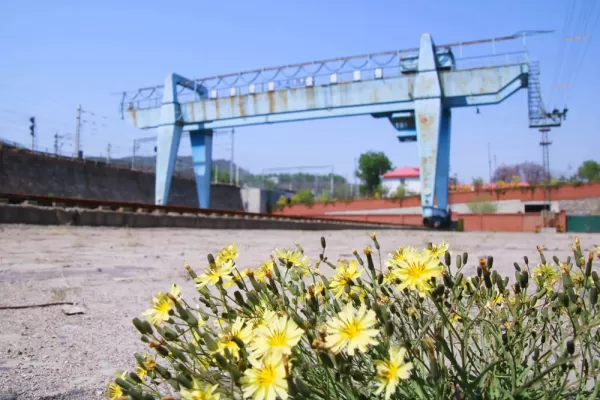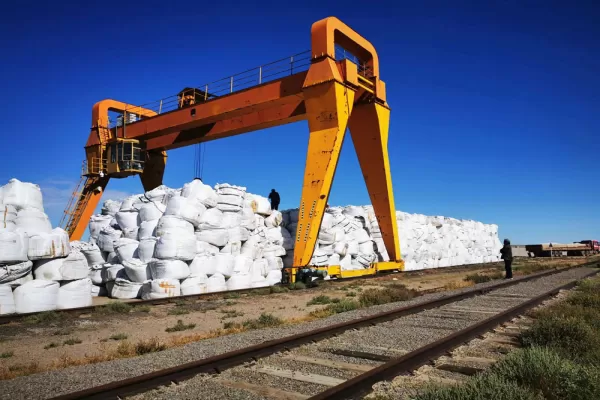 This product is vastly used in the Stone production factory, Underground rail construction site,Construction of the well or tunnel or shaft in the subway building.for the installation of related equipment, lifting metro slag and other waste material, etc. Normally, it is of very large lifting height, stable movement.
Double Girder 50 Ton Gantry Crane
50 ton gantry crane is a kind of heavy duty lifting machine,50 ton gantry crane must use double Girder.
50 ton gantry crane video
50 ton gantry crane cost price
In order to get a feedback about the cost prices of 50 ton gantry crane you are in need timely, please let us know, what types of 50 ton gantry crane you need, span,Work level, lifting height, what material you want to lift, etc. The more specific, the better.
50 ton truss gantry crane structure
50 tons gantry crane maximum external dimensions: 46.7×11.2×20m (length×width×height), total weight 65 tons, consists of main beam, winch, electric hoist, outrigger, crane system, operation room, and Electrical control system, etc.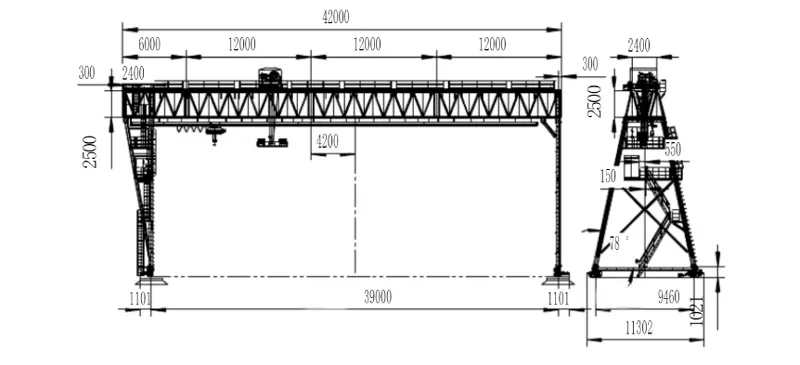 The main beam of the gantry cranes adopts the form of truss welding structure, with two rows and a distance of 2.4m between them. The main beam and the outrigger are connected by high strength bolts, and there is a walking platform on one side of the main beam. Legs One rigid and one flexible structure is adopted, with a height of 16m.
50 ton gantry crane power requirements
To calculate the max amps for an 50 ton gantry crane take 100% nameplate FLA from the largest motor on the crane plus 50% nameplate FLA of the next largest motor, and add 25% to that total for max working amps.
If there are multiple motors that run together, the nameplate FLA for those motors are added together and treated as one motor.
Example using 480 VAC:
A single hoist motor at 25 FLA
A single trolley motor at 3.5 FLA
Two motors at 4.0 FLA each = 8.0 FLA
25 + (8 / 2) = 29 x 1.25 = 36.25A
Calculate your load requirements to be able to supply not less than 94% of the nominal system voltage to the runway conductors at the farthest from the supply taps.