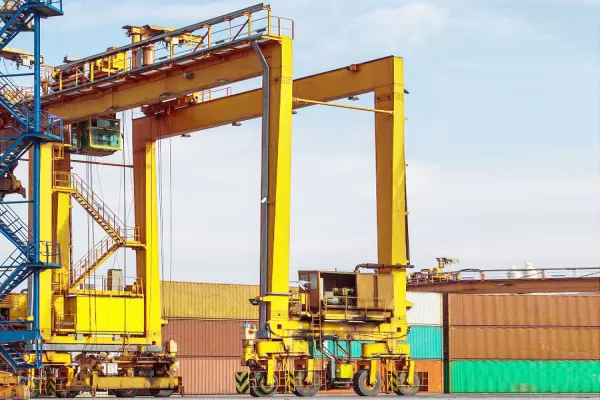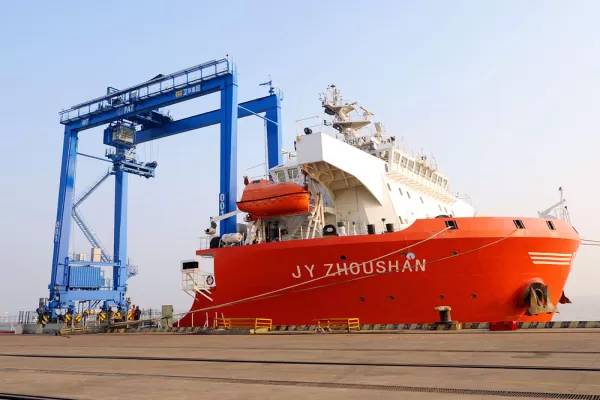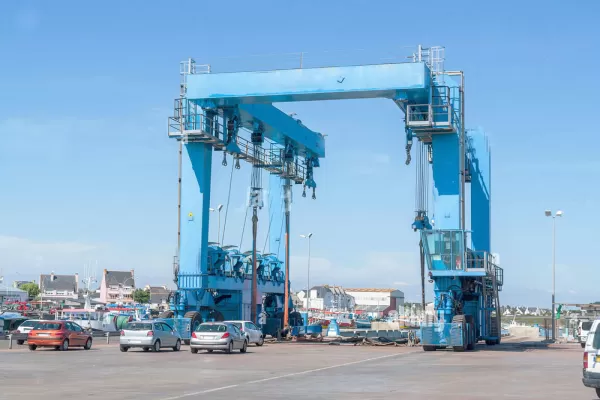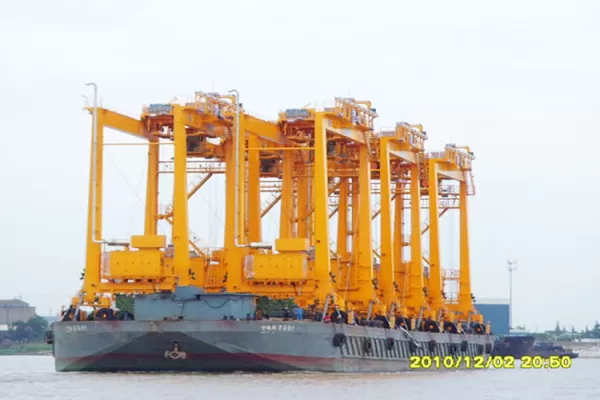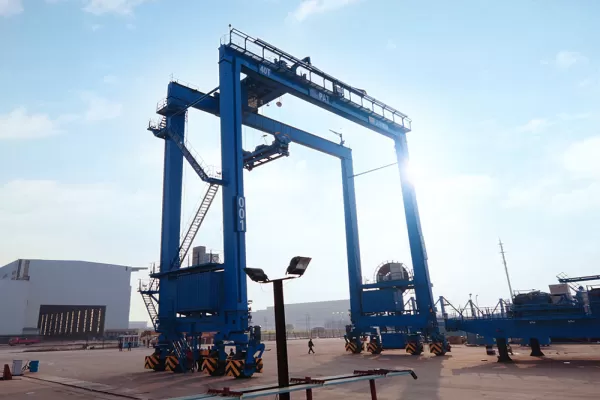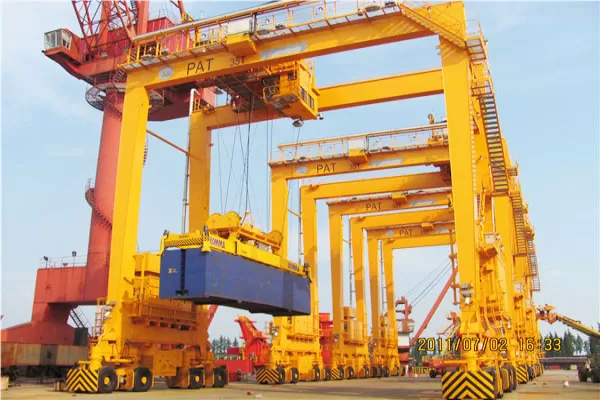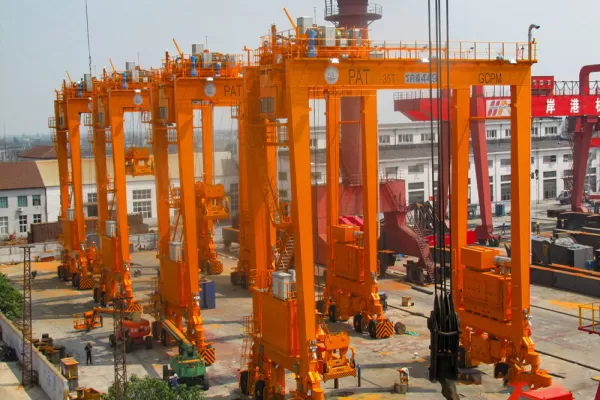 A rubber tyred gantry crane, often abbreviated RTG Cranes, is a large mobile gantry crane with a rubber-tired chassis. It is used for moving heavy cargo, such as containers, between seaports and inland terminals.
RTG cranes have several advantages over other types of cranes. They are more maneuverable and can reach further into a ship to load and unload containers. RTG cranes also have a higher lifting capacity, which means they can handle heavier loads.
Advantages of RTG Cranes
An RTG crane is a type of crane specifically designed for use in container terminals. RTG cranes are distinguished by their rubber-tired gantry (RTG) system, which allows them to move freely within the terminal without the need for a rail network.
The advantages and benefits of RTG cranes are numerous. First and foremost, RTG cranes are much more versatile than traditional cranes, and can therefore handle a wider range of container sizes and weights. Additionally, RTG cranes are significantly faster than traditional cranes, and can move containers from one point to another much more quickly.
Another major advantage of RTG cranes is that they require far less maintenance than traditional cranes. RTG cranes are also much quieter than traditional cranes, which is a major benefit for workers in container terminals who are often exposed to high levels of noise on a daily basis.
Overall, RTG cranes offer a number of significant advantages and benefits over traditional cranes, and are therefore an excellent choice for use in container terminals.
RTG Cranes Lifting height calculation
12.3 m (1 over 3 containers)
15.2 m (1 over 4 containers)
18.2 m (1 over 5 containers)
21.0 m (1 over 6 containers)
Automated RTG crane
The RTG crane is a specialized type of crane that is used for handling containers. It is operated by a computer system that is able to automatically guide the RTG crane's arm and load onto the container. This system is known as an automated RTG crane, and it can handle up to 25 containers per hour.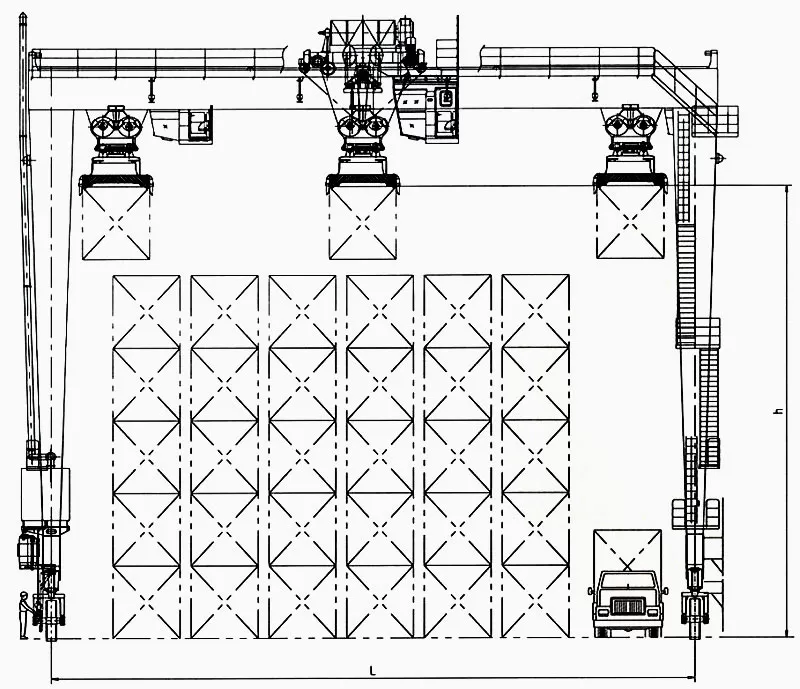 21 Features of Weihua RTG Cranes

Modular design with good versatility, all parts is detachable, convenient for transport and shorten lead time.
Shot blasting pretreatment of steel plate with surface quality reaching level Sa2.5.
Web plate is cut by CNC cutting machine with smooth and precise chamber degree.
Main seam is welded by Submerged arc welding.
Welding seam is tested by X-ray and Ultrasonic.
Advance Painting equipment for anti-erosion of sea salty water and air.
Overload limiter, showing loading number to operator, preventing from overload.
Self-checking before start.
High quality motor and reducer from Germany, electrics adopts Schneider, Siemens and ABB etc. electric box protection degree not less than IP54.
Optimum design for automation.
Lower energy and fuel costs.
Intelligence control, Security Monitoring, Automatic detection of faults, etc.
Standard two-way flexible resistance anti-swing system, multiple function frequency control anti-swing inching system and electronic anti-swing system as option, perfect anti-swing effects, easy maintenance.
Full set machine shipping.
There-in-one reducer, convenient for maintenance.
Equipped with crane steering jacking device.
Diesel generator unit and AC drive.
GPS positioning with precise positioning.
Tire pressure detection device.
PCL control, AC frequency speed control.
Adequate safety protection device, communication and lightning system.
How to choose a rubber-tyred gantry crane(RTG Crane) manufacturer?

If you're in the market for a rubber tyred gantry crane(RTG Crane), There are many rubber tyred gantry crane(RTG Crane) manufacturers around the world. Weihua Crane offer a wide range of rubber tyred gantry cranes, each with its own unique features and benefits.

Know Your Needs

Before you start shopping for a rubber tyred gantry crane(RTG Crane), it's important to know what your needs are. What kind of lifting capacity do you need? What type of loads will you be lifting? What are the dimensions of your workspace? Other factors to consider include the RTG crane's lifting capacity, reach, and speed. Answering these questions will help you narrow down your options and find a RTG Crane that's a good fit for your needs.

Consider Your Budget

Once you know what kind of RTG Crane you need, you'll need to consider your budget. Rubber tyred gantry cranes can vary widely in price, so it's important to find one that's within your budget. When considering price, also be sure to factor in the cost of delivery and installation.you'll want to compare prices. While you don't want to sacrifice quality, you also don't want to overpay for your crane.

Compare Features

When you've narrowed down your options to a few manufacturers, it's time to start comparing features. What kind of warranty do they offer? What's included in the price? What kind of customer support do they provide? By comparing features, you can be sure you're getting the best value for your money.you'll want to make sure the company has experience manufacturing cranes. This will ensure they have the knowledge and expertise to build a quality product.

Read Online Reviews

Once you've decided on a few manufacturers, it's a good idea to read online reviews. This can give you a better idea of the quality of the RTG cranes they produce and how satisfied customers are with their purchase.

decided the manufacturer

Choose Weihua Crane, you'll be able to get a rubber tyred gantry crane manufacturer that can provide you with a quality product at a fair price.