The crane adopts a 2T clamp bridge crane with a span of 15.5m and a rail surface elevation of 5.5m. It consists of four motion mechanisms: hoisting, trolley, cart and spreader.
The frame handling crane has high requirements on the precision of the intelligent travel spreader and is very difficult. Due to the irregularity of the type, length and width of the vehicle frame, the crane spreader undoubtedly increases the difficulty in adjusting and transporting different types and types of frames.
Weihua crane has successfully overcome this problem through technical research and development and debugging, independently developed supporting software and hardware systems, and has been successfully applied in the frame handling workshop of SANY heavy truck company, and has been unanimously recognized by customers.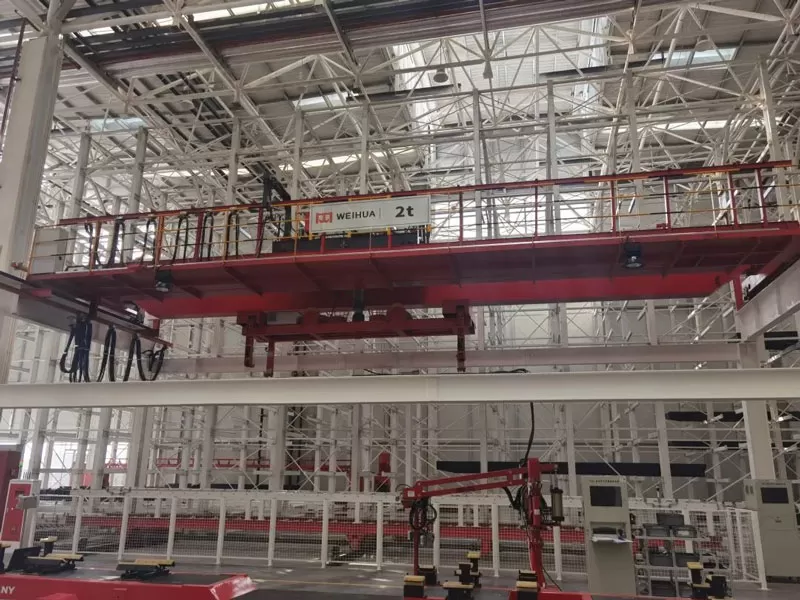 The technological process is connected with hardware equipment such as vertical warehouse, AGV, coding machine, laser and so on. The automatic scheduling function needs to judge whether the pallet is in place or left, whether the arrival and departure of the AGV is allowed to enter, whether the printer is returned, laser recognition, etc., through the communication between the warehouse and the PLC.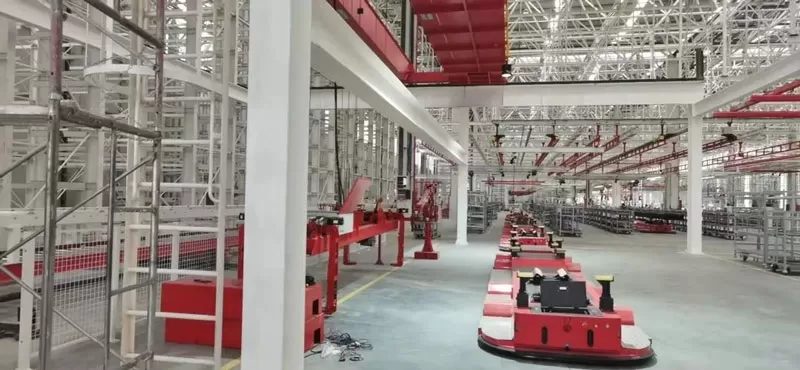 AGV is the abbreviation of AutomatedGuidedVehicle. It has a very high safety protection system and a truck with different transfer functions. In the process of industrial application, no driver is required to drive, and the rechargeable battery is used as the power source of the AGV car.
The system has on-site remote control, remote manual, semi-automatic, and fully automatic operation modes, which can complete various needs such as normal automatic operation and handling of special operations.

The WEIHUA AICrane software system has powerful functions, rich information, and runs smoothly. Combined with hardware systems such as high-precision anti-shake, positioning, and laser scanning, it integrates advanced technologies such as 5G, digital twin, artificial intelligence, big data, and the Internet of Things to meet customers' various intelligence requirements. Material handling needs.