What is nuclear polar crane?
Introduce the nuclear polar crane, a unique piece of equipment that can be used to transport nuclear materials.
A nuclear polar crane is a crane specifically designed to handle nuclear materials. These cranes are typically used in nuclear power plants, research laboratories, and other facilities where nuclear materials are present. Nuclear polar cranes are designed to lift and move heavy loads safely and efficiently, while preventing the release of radioactive materials.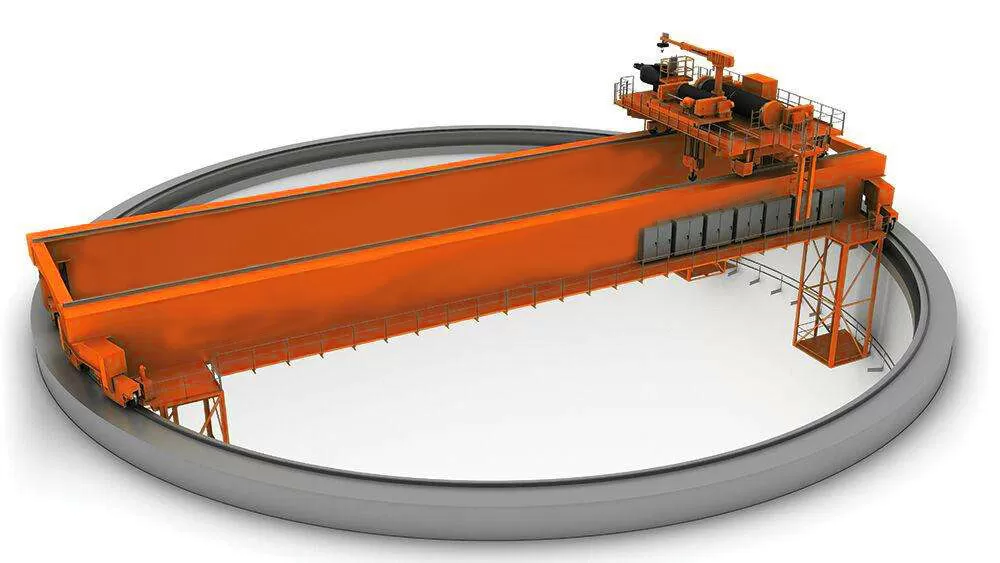 WEIHUA polar cranes is designed for multipurpose usage
Polar cranes have been used for nuclear fuel assembly and reactor head removal and replacement for many years. They are specially designed for this purpose and can handle very heavy loads. Polar cranes have a number of advantages over other types of Overhead cranes, including their stability and ability to operate in very harsh conditions.
polar crane nuclear plant Project Cases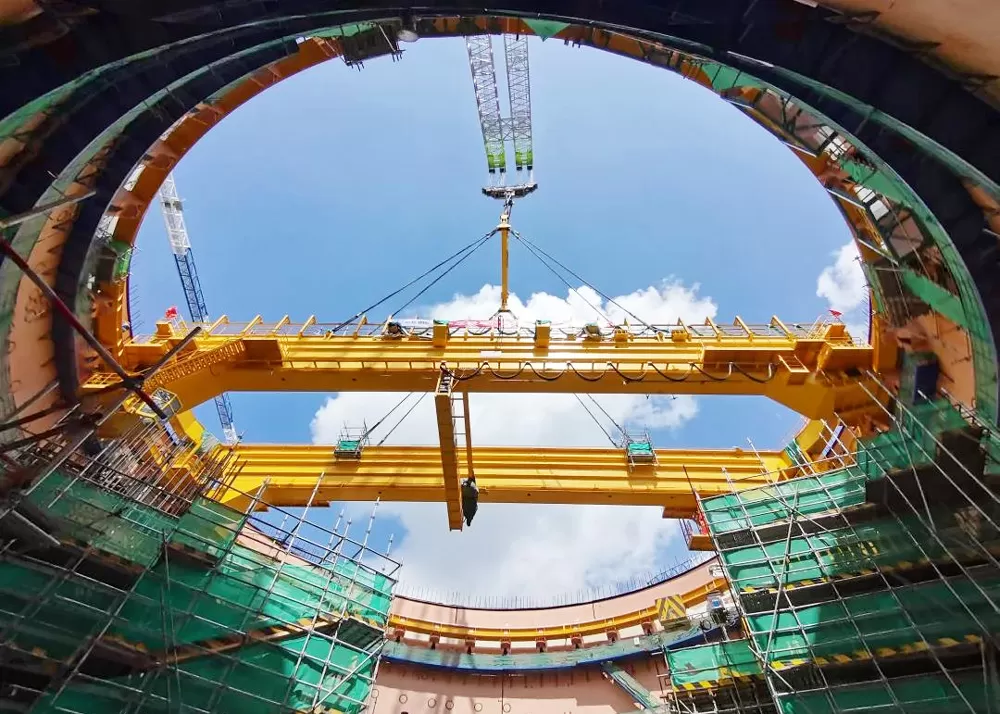 The polar crane nuclear plant of China General Nuclear Power Plant was successfully manufactured by Weihua, which is the first time for WEIHUA to manufacture for the polar crane nuclear plant of a nuclear power plant. The traveling span is 49.5m and the main beam length is 51m. It is mainly used for the installation and maintenance of the polar crane nuclear plant of the nuclear power plant. It is the bridge crane with the largest span manufactured so far. For the first time in the manufacturing process, the single beam was integrally welded and formed, then painted and transported in sections, and finally closed for final assembly.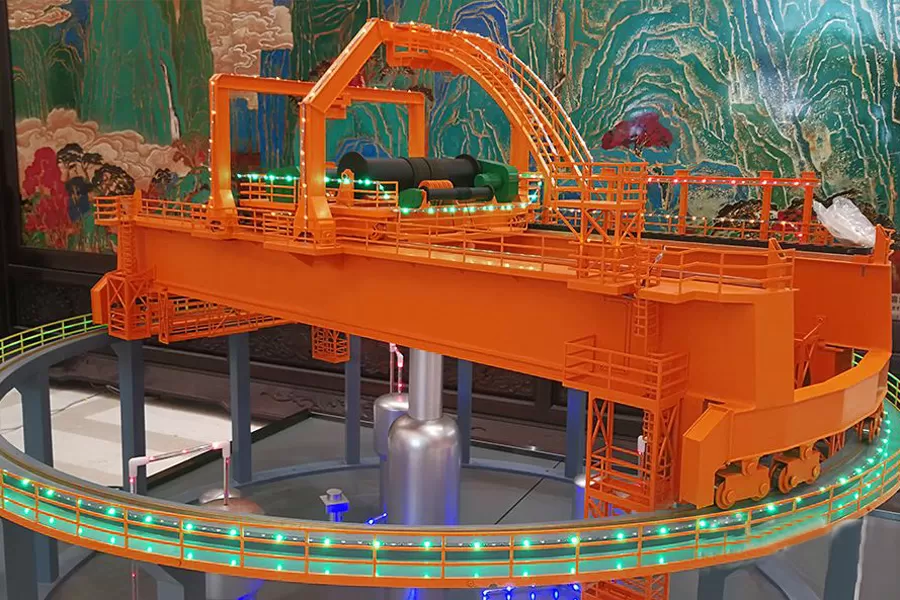 WEIHUA can also provide nuclear fuel grabbers, spent nuclear fuel cranes, auxiliary cranes and other lifting and transportation equipment for the nuclear fuel plant; provide bridge cranes and other lifting and transportation equipment for the nuclear plant; provide bridge cranes and gantry cranes for the EPR unit BOP plant. and other equipment.
nuclear polar crane manufacturer
We are proud to be able to provide our clients with a comprehensive range of goods and services for nearly every form of lifting equipment used in the nuclear sector. Our broad variety of nuclear lifting equipment and services distinguishes us in the industry.