recently
Weihua two 40T Rubber tyred gantry crane (RTG Crane)
Arrived smoothly in the countries along the Belt and Road - Yemen
Coming soon to serve in the UN food aid program for Yemen
Grain shipping and container stacking at Yemen terminal
The 40T Rubber tyred gantry crane (RTG Crane) is an innovative product of Weihua. It is guided by the modular design theory and powered by diesel units. It has the characteristics of flexibility, high efficiency, light weight, low wheel pressure and high stability. It is widely used in dock container levels. Automate transportation operations.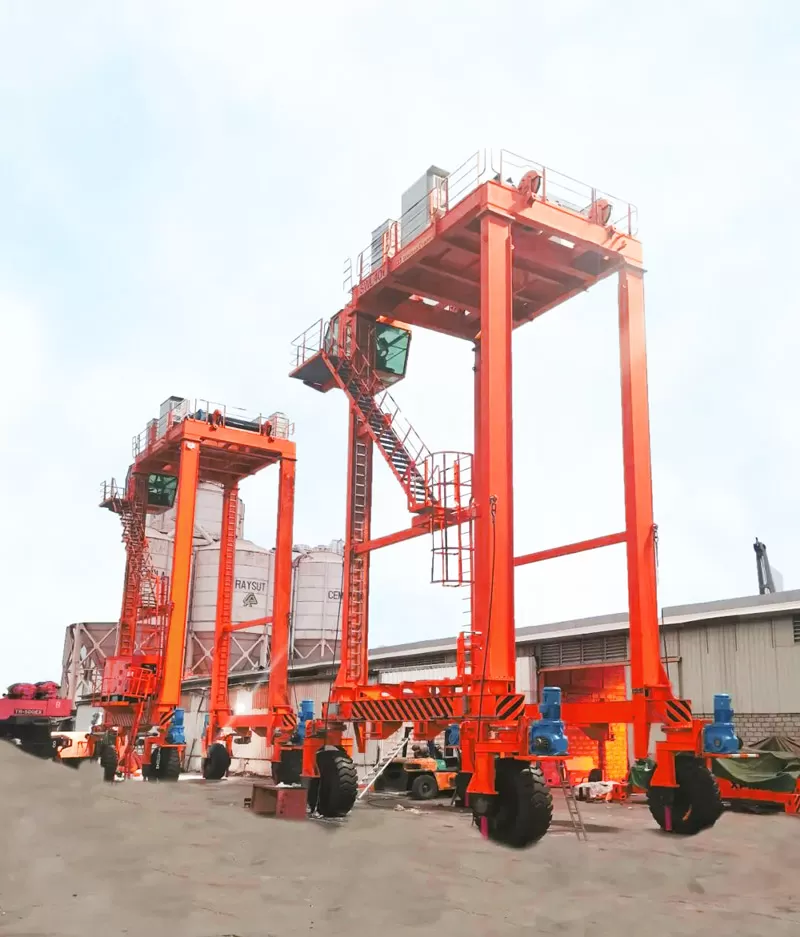 Key technical features of 40T Rubber tyred gantry crane:
The hoisting mechanism adopts two sets of independent drive and personalized synchronous drive technology to realize the complete synchronization of the hoisting process;
The container spreader adopts guide rail type anti-sway design, equipped with translation and rotation functions, and has strong adaptability;
The operation of the cart adopts four-wheel all-wheel drive and all-electric steering control, and has the functions of straight, oblique, and Ackerman steering;
The electronic control system adopts the self-developed ASW module unit, which has the functions of closed-loop steering control, intelligent deviation correction operation, operation status monitoring, remote upgrade and maintenance, etc.
At the beginning of 2022, the World Food Program warned that due to the long-term war and natural disasters, Yemen's food reserves are rapidly decreasing, and more than half of the country's population is severely hungry, and Yemen will face a terrible disaster. This time, two 40T Rubber tyred gantry crane from Weihua will serve the grain transportation and transshipment work at the Yemen terminal, and help the United Nations' food aid operation to more than 4 million Yemenis to proceed smoothly.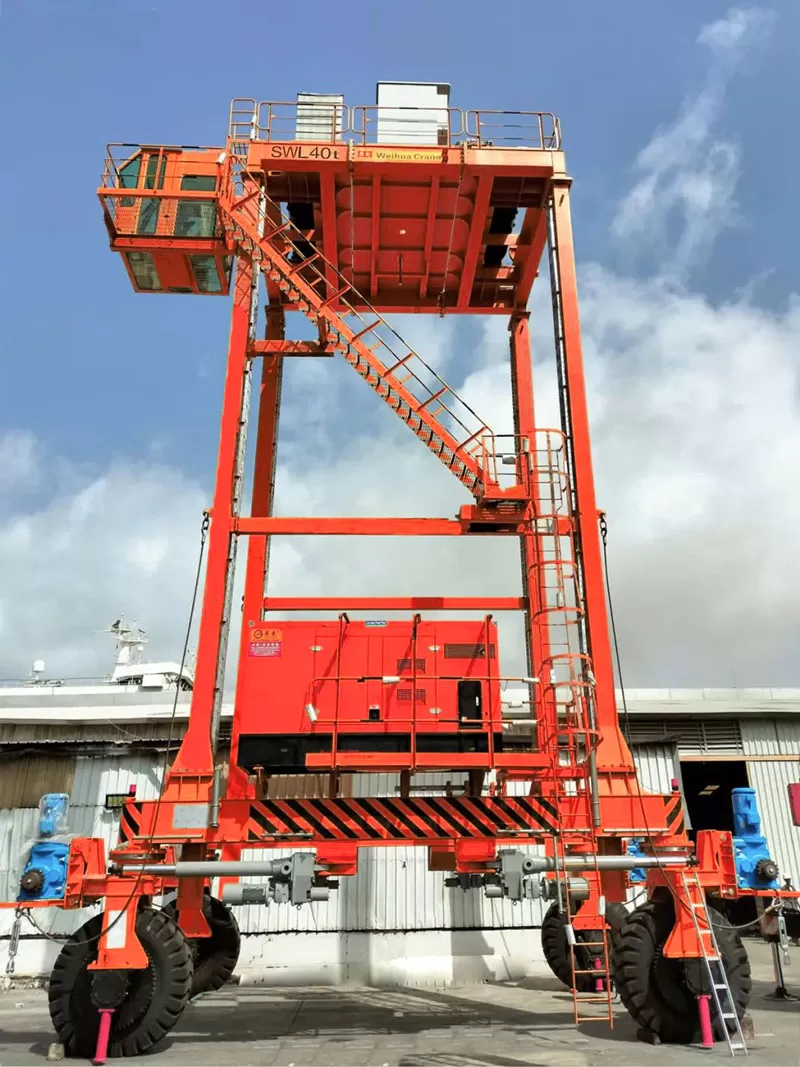 Food security is a global concern and the most important material basis for building a community with a shared future for mankind. As a leading company in the lifting industry, Weihua Group has always adhered to focusing on building the "Belt and Road Initiative", enhancing the international competitiveness of "Made in China" with high-quality products, services and complete solutions, in order to promote the building of a community with a shared future for mankind. Practice Weihua crane responsibility and make Weihua crane contribution.
| | |
| --- | --- |
| Model | Light Type RTG 40 |
| Lifting Capacity(under spreader)(t) | 40 |
| Work Duty | A6, A7 |
| Span (m) | 23, 47 |
| Lifting Height (m) | 16.5 |
| Stack Layers/Passing Layers | 5/6 |
| Container Model | 20′,40′, 45′ |
| Spreader Rotating Angle | ±5° |
| Hoisting Speed (m/min) | 12/18, 18/28 |
| Cross Travel Speed (m/min) | 24 |
| Long Travel Speed (m/min) | Full Load-20 Without Load-40 |
| Max. Wheel Load (KN) | 310 |
| Total Rating (KW) | 110, 150 |
| Power Supply | Electric, Diesel Engine, Electric-disel Engine |