WEIHUA Nuclear Polar Crane
WEIHUA's first 360 tons nuclear polar crane, independently developed and manufactured by WEIHUA Group, was successfully commissioned on April 29, and its various indicators and performance reached the highest level, marking that WEIHUA's nuclear crane design and manufacturing capabilities have reached a new level.
360 tons nuclear polar crane
The nuclear polar crane has the dual functions of a general nuclear crane plant and a spent nuclear fuel container crane, and can undertake the hoisting of the new nuclear fuel basket and the hoisting of the spent nuclear fuel, providing a reliable nuclear safety guarantee. It can connect different Spreader, and the main hook can flexibly implement 360-degree rotation, which improves work efficiency and greatly improves the degree of automation.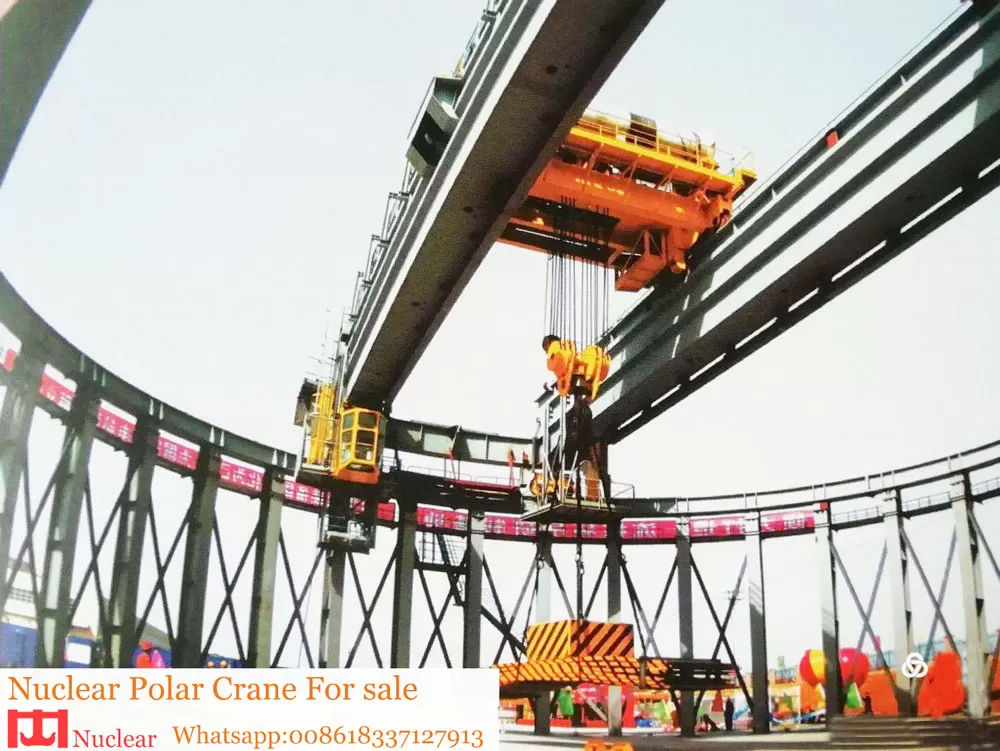 Design and Manufacturing Standards for Nuclear Polar Crane
Weihua This large-scale nuclear polar crane is produced for Tianwan Nuclear Power Plant. The nuclear power plant belongs to Russia's third-generation VVER technology. All equipment of Units 1 and 2 are imported from Russia. The 360t nuclear polar crane produced by WEIHUA this time will be installed inside the nuclear island and directly serve Units 3 and 4. It is the nuclear power plant. key equipment. The design and manufacture of the 360 tons nuclear polar crane is quite difficult. Its design and manufacture must not only fully implement FEM, DIN, CMAA, BS, JIS standards, but also ensure that its safety and performance are not lower than Russian standards, and the design scheme interfaces have passed. Russia's review and approval.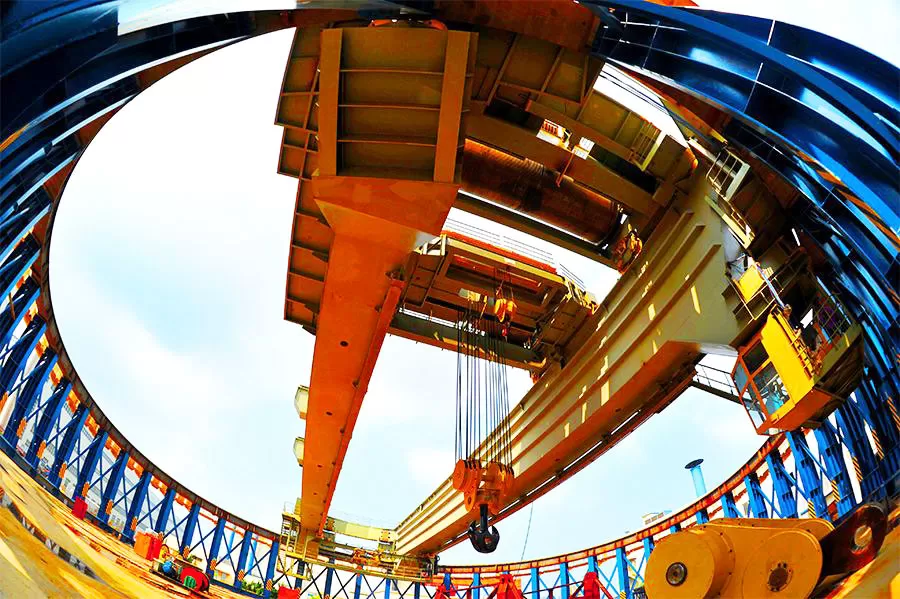 Nuclear Polar Crane exported to Russia
The successful development of the 360 tons nuclear polar crane can not only reduce the cost, but also realize the substitution of imports in the field of this nuclear crane, which promotes the development of the WEIHUA industry. At the same time, it can be exported together with the third-generation nuclear plant in Russia to enter a wider market.