2000 tons Goliath Crane Introduction
Recently, at Lufeng Offshore Engineering Base, Weihua's 2000 tons rail-mounted Goliath gantry crane was successfully delivered. With the industry-leading R&D strength and innovation ability, Weihua developed the 2000t rail-mounted Goliath gantry crane for the first time in response to the complex working conditions of the project.The total hoisting height is 90m and the span is 62m.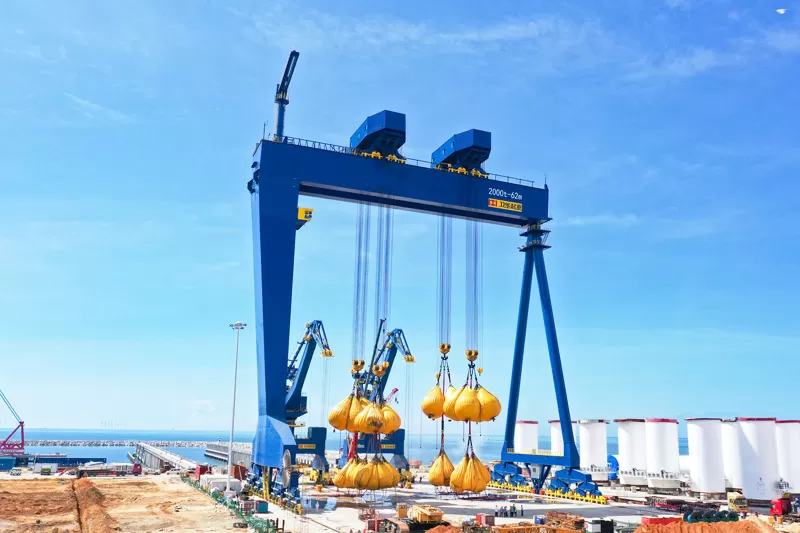 It adopts the design of double trolleys and adopts AWS standards in the production and manufacturing process, which can ensure that the lifting heavy objects can be safely lowered to the ground under extreme conditions, and realize zero-speed braking of each mechanism. The load caused by the impact is reduced to zero, ensuring the stability of the running mechanism and the hoisting mechanism, and meeting the requirements of equipment installation accuracy.

2000 tons Goliath Crane Features
In view of the special working conditions and requirements of offshore wind power equipment, the 2000t Goliath gantry crane adopts the synchronous lifting technology of four lifting points to ensure the synchronous operation of each lifting point. It is also equipped with the industry-leading crane management safety monitoring 5G data information management system, which can realize the functions of overall data statistics, real-time monitoring of product working conditions, historical data query, rapid repair of product failures, and predictive maintenance of equipment.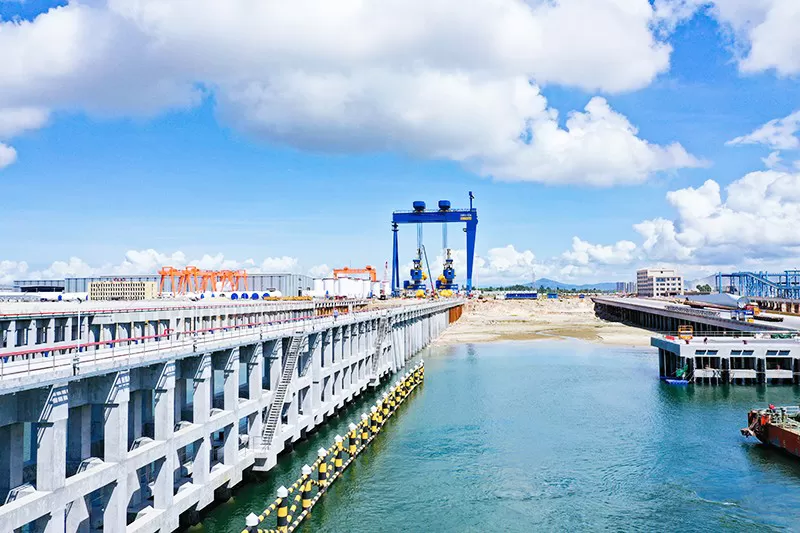 2000 tons Goliath crane project
The total investment of the project is about 750 million yuan. It is planned to build 2 wharves and a breakwater. The design and construction of the wharf includes an 8000t heavy-duty berth, a 5000DWT heavy-duty berth and an operation and maintenance berth. The total length of the breakwater is 1355 meters. The designed passing capacity is 1.444 million tons, which is an important supporting project of the marine engineering base.